Small scale and selective breeding of Italian Greyhound
In old Norse mythology, Hamingjor (plural for Hamingja) were  guardian spirits who helped people and brought them happiness. And so do the tender, loving Italian greyhounds for those who have the joy and privilege to be a part of their lives.
My goal is to breed healthy, breed typical and well socialized Italian greyhounds.
I am a member of the Danish kennel Club under FCI and the danish sight-hound club.
I started in 1991, breeding and showing Cavaliers King Charles spaniels for 15 years.
While I was showing my Cavaliers King Charles, I fell in love with the beautiful and graceful Italian Greyhound, but as I  wanted to stay a small and quality-conscious breeder, I didn't want to have two breeds at the same time.
In 2014, after a long pause from breeding and showing, as my last Cavaliers had left this world and my children had grown, it was time to fulfill my dream of having an Italian Greyhound.
In may 2015, we drove to France to get Jemma des Princes de Minos. She was five months old and during the long trip home with my little princess, we grew some of the tightest bonds I've ever had with a dog. I have learned Through Jemma that Italian Greyhounds aren't your usual dogs, but that they have a human dimension and intelligence quite different from anything I have experienced with a dog before.
In October 2015, I flew to Austria to get my second little girl, Little Dragon's Zarah Leander. She was just two months old and like Jemma, she is sensitive, intelligent and loving, She is deeply bonded to everyone in the family, but maybe mostly to my elder son Pierre. When he comes home and takes her in his arms, she rests her head on his shoulder like a small child and there, with half closed eyes she just enjoys lying in his arms.

In March 2017, Beauty of Sicila Valentino moved to our home. He is owned by Daniela Meguet in Hungary, who is also the breeder of Zarah. He couldn't get along with her other male and we both felt, that it would be better for him to stay with us for a while. Jemma and him are the parents of our little Hamingjor Aura who is born on the 3. of oktober 2017. He is now back with Daniela.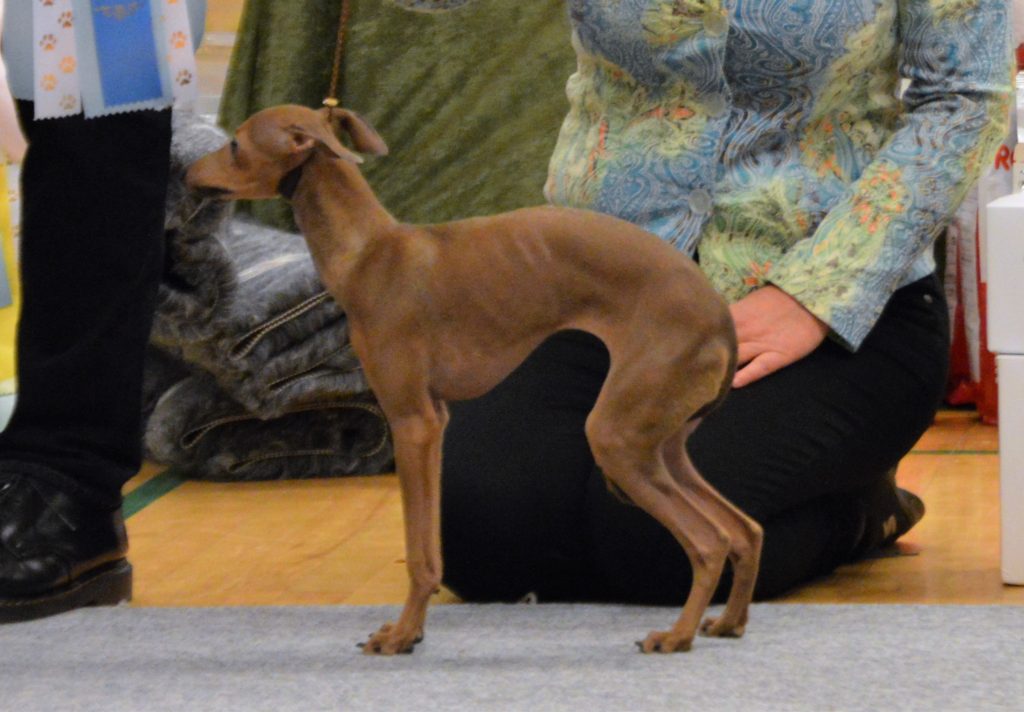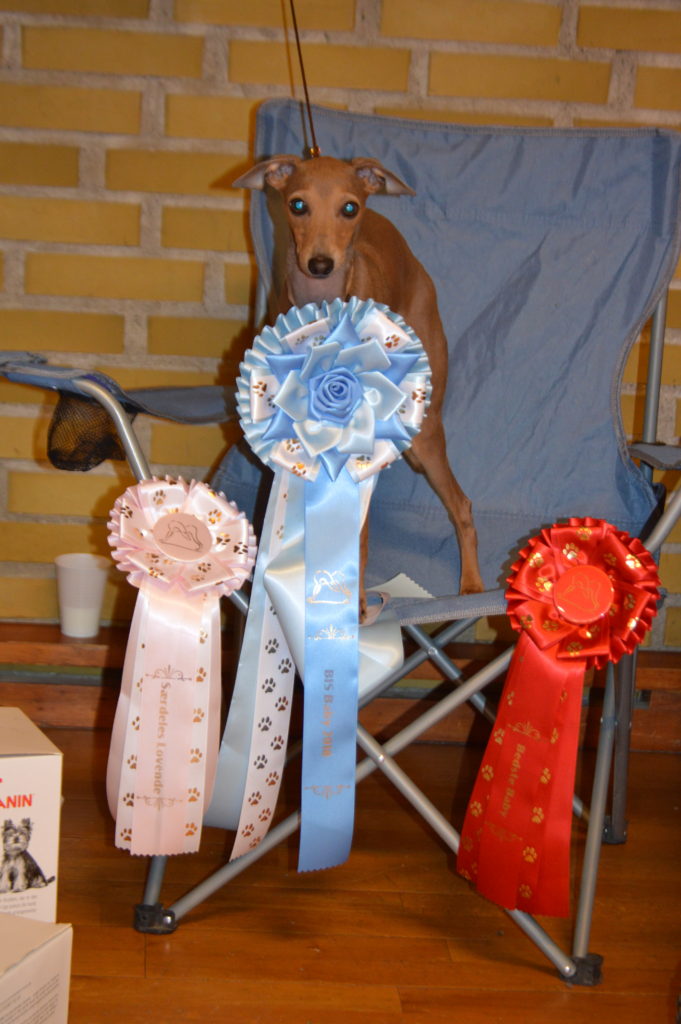 I am very fortunate to have a husband who shares my interest for dogs and shows, and we both enjoy very much showing our Italian Greyhound both in Denmark and abroad. Weekends and even holidays, are very often dedicated to showing our Italian Greyhounds.
At home, we also have our old boy Trold, who is a Danish-Swedish farm-dog cross. He has taken in all the new dogs, and all four happily live together in the house with us.
We live on "Lykkegaard", meaning farm of happiness, an old farmhouse located near the North sea and Ringkøbing Fjord. We have a big fenced garden so our dogs can run around freely and as much as they want.
I am a City and Guilds certified dog groomer and have my salon at home so the dogs are never left alone for hours on end.   http://lykkegaardhundesalon.dk